Coverage Area:
Approx 100 square metres / Output distance (approx): 8m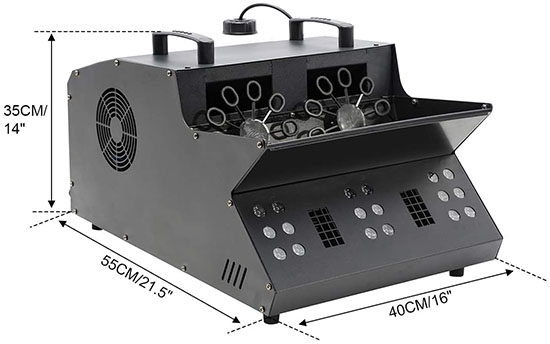 Use the machine downwind or put a fan behind the bubble machine, the spray distance will be farther.

Consumables:
Bubble Liquid & Fog Liquid
Features::
The CFX4200 LED Fog Bubble machine is a combination of smoke, bubble and 3-in-1 LEDs built into one case. The dual fan of the CFX4200 machine creates many bubbles that are filled with smoke every minute while also creating an up draft allowing the bubbles to rise high in the air. This system has 18x 3W LEDs in the powerful colours: Red, Green and Blue. The CFX4200 is easy to load, easy to use, and easy to clean. At the end of the show, you'll have no trouble cleaning up thanks to the liquid drainage valve system. The CFX4200 has dual handles and built-in wheels making transport easy. Though capable of using most types of bubble fluid, the CFX4200 is best paired with CstarFX Bubble Liquid and CstarFX Smoke fluid for the most satisfying and highest quality bubble entertainment.
DMX Fog Bubble Machine with RGB Lights Remote
LED SMOKE & BUBBLE MACHINE RGB LEDS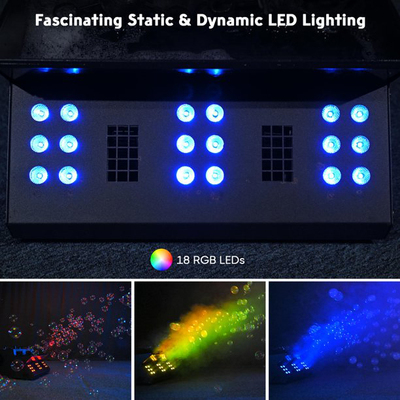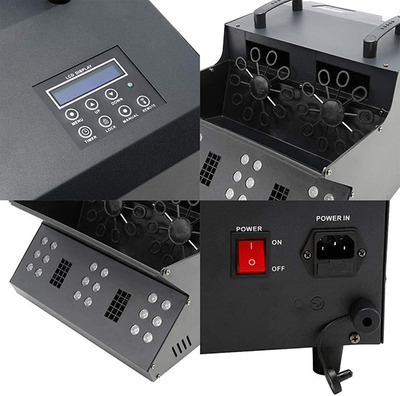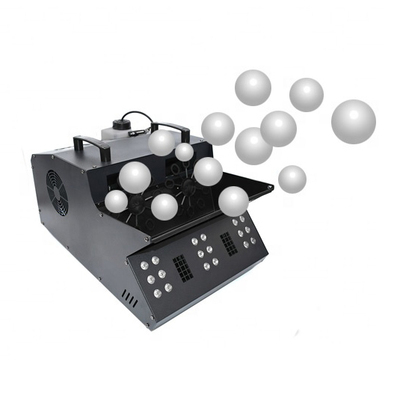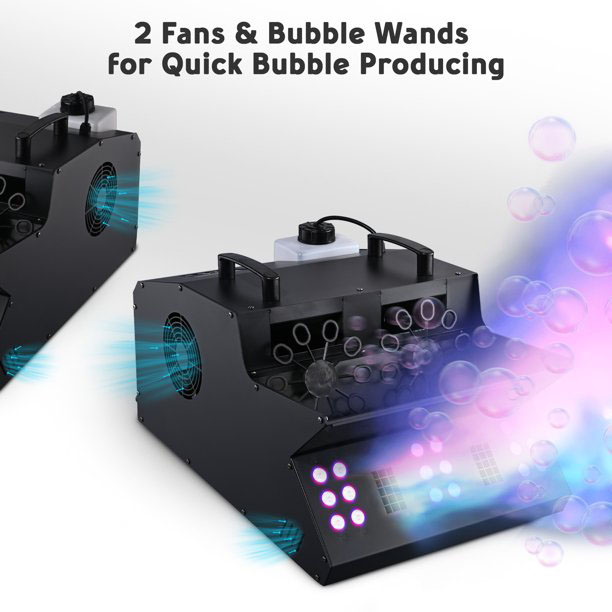 Smoke & Bubble machine with 3-in-1 LEDs
Red, Green and Blue colour mixing
Powerful double fans
Large double bubble wheels
DMX and Stand-alone mode
DMX in/output via 3-pin XLR
8 DMX channels
Control panel with LCD display
Handgrip for easy transport
Note:
1) The place in the front of the machine is for bubble liquid
2) Please cut off the power if you finish using.
3) Don't put too much bubble liquid to avoid it spill and damage the inside of the machine